Goals4kids news
Helen Zille visits goals4kids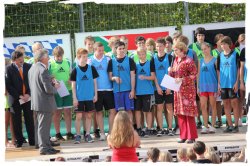 During her trip to Germany in 2012, Helen Zille, Premier of the South African Province Western Cape also visited Kulmbach after Berlin and Munich.
 
As patron of goals4kids, she participated in a sports event organized by the students of Caspar-Vischer-Gymnasium (secondary school) in favor of the association.
Full article
Pics sport event
---
goals4kids – Workshop Life Skills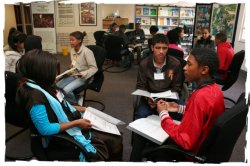 The first goals4kids life skills workshop in the office of our partner Impumelelo was well attended and ran successfully. Only two children were absent. The other fourteen children were fetched by bus and driven from Atlantis to Cape Town. The session started at 9am and workshop facilitator, Patti Bruyns, provided each child with their own name tag and reading materials.
Full article
Pics Workshop (by Candice Jansen)
---
Trip to Cape Town – Meeting with Children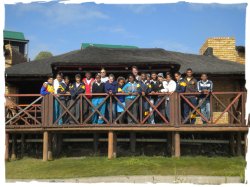 Mr. Tomas Kanovsky, Director of goals4kids, traveled to Cape Town mid of April to discuss further projects, to meet with those children sponsored by goals4kids, to inquire the principals about their school results, and to visit those schools that should receive soccer goals from goals4kids.
Full article
Pics Meeting with Children (by Candice Jansen)
---
Leading multinational media group Naspers hands over computers to goals4kids.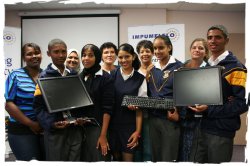 Hans Ulrich Gruber, BOD of goals4kids e.V., together with their partner organization Impumelelo handed over sixteen new computers to the kids supported by goals4kids. These computers have been donated by the South African media group Naspers represented by Chairman Ton Vosloo. On behalf of the kids we say thank you again for this generous donation.
Pics Donation of Computers (by Candice Jansen)
---
Shopping day in Cape Town – kids receive school uniforms and school supplies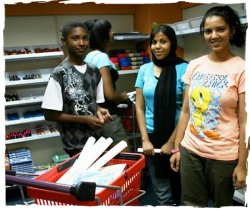 At the beginning of the new school year in January the kids from Atlantis, supported by Goals4kids education bursaries, were donated with a trip to Cape Town. There they have been vested with new school uniforms – as common in South African schools – and have received the necessary school supplies. The next step will be to arrange computers and internet access for the kids in order to give them the possibility to broaden their horizon.
Pics Shopping day in Cape Town (by Candice Jansen)
---
Katharina Wagner becomes ambassador for goals4kids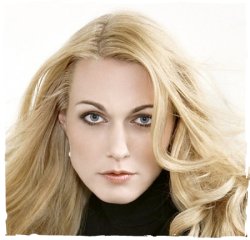 Katharina Wagner, Opera Director and Manager of the Bayreuth Festival is now one of the ambassadors for the goals4kids initiative
Full article
---
goals4kids travels to Cape Town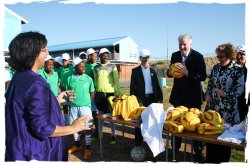 Cape Town/South Africa – goals4kids and Seehofer meet in Cape Town to present Atlantis children with their bursaries.
It was the highlight of their trip to Cape Town: Hans Ulrich Gruber and Tomas Kanovsky of the goals4kids organisation handed over education and training bursaries to 16 children from four different high schools in the Atlantis Township, and opened the first two football goals donated by goals4kids with a football match, in the presence of the Western Cape's Provincial Minister of Social Development Ivan Meyer…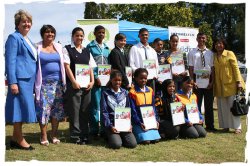 Full article
Pics g4k meets Horst Seehofer
Pics Handover certificate of education