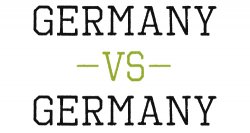 Germany versus Germany.
Final score: 16:7
Who scores more goals? Who can help more children in this way? The men's team or the women's team?
Actually, it doesn't make much difference. The general idea is that one South African or German child from socially disadvantaged families receives adequate education and training until the age of 18 for each German goal that is scored during the Soccer World Cups 2010 and 2011.
goals4kids supports now 16 children from South Africa and 10 children from Bavaria in their education and training (the number of sponsorships was increased to 10).